UCR Student Life Blog
Tumblrites! Follow the new blog about the experiences and happenings of UCR students. You'll be pleased.  :) http://lifeatucr.tumblr.com/
Opportunity
Everyday is an opportunity; a chance to meet someone, try something different, or learn something new. Each interaction, each mistake, each lesson gets me closer to where I want to be.
Holiday Craze
Call my childhood unique, but I've never really stayed in one place for too long. No, my parents didn't have time demanding jobs requiring them to move around, or be away for long periods of time. My family didn't experience extreme financial hardships, or lose any of our homes. I always had my parents close by, and fortunately they were well-off enough to provide me with...
"Eventually I discovered for myself the utterly simple prescription for creativity: Be intensely yourself. Don't try to be outstanding; don't try to be a success; don't try to do pictures for others to look at – just please yourself." ~Ralph Steiner
Chill Out You Little Trout
I went to 711 to get cash back so I could buy a $5 Hot And Ready pizza from Little Caesars for a finals study session. I bought gum and later found out you have to buy something of at least $2 to get cash back— so I got a hook up. Does that mean I go there too often? I frequently go cause it be close by. Thank heaven for 711… As I exited, I noticed a man outside asking for change. I...
Pablo Neruda
Me Gustas Cuando Callas Me gustas cuando callas porque estas como ausente,  y me oyes desde lejos, y mi voz no te toca.  Parece que los ojos se te hubieran volado  y parece que un beso te cerrara la boca. Como todas las cosas estan llenas de mi alma  emerges de las cosas, llena del alma mia.  Mariposa de sueno, te pareces a mi alma,  y te pareces a la palabra melancolia. Me gustas cuando callas...
Things I don't Appreciate: #1
Doods— If you call my office and I answer, DO NOT call me sweetheart. I am not your sweetheart.  nobeingextrasassy Just sayin'…
Nature
Me: Do you think it is more natural, or environmentally friendly if we shit outside rather than waste it?
Matios: LMAO. I don't even know. I'd have to ask a scientist the benefits of that.
Me: Cause I'm d to shit in a bag and go leave it in the forest JS.
Matios: LMAO.
"I'm not a Feminist, but..."
Despite knowing my last class of the quarter was finished (we have completed all assignments and don't have a final) I went regardless. I had an option to sleep in, but then I wouldn't have known what happened in the course wrap up for Sociology of Women.  Not surprisingly, I learned something valuable.  The entire quarter led up to defining feminism and its true meaning. Every...
In less than a year I will be a college grad...
Double u tee eff?? There are times when I worry about what I am going to do, times when I don't think about it so much and times I don't have any fear.  Either way, in June 2011 I will have completed my undergraduate degree. And. That. Is. Insane.  Even though I was encouraged my whole life to go to college, I never really felt I was smart enough, and at times, I felt I...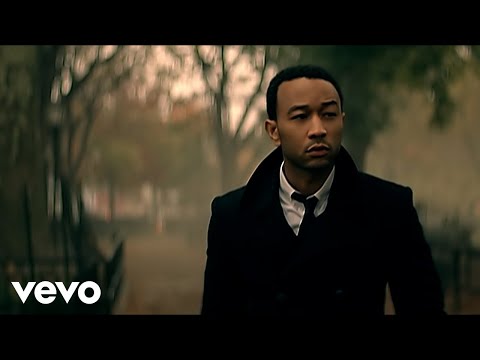 Unstable Species
As shocking as it may seem, it is important to realize that women make mistakes. Despite the popular understanding that we are perfect creatures, it is, in fact, possible for a women to have some flaws. When it comes to relationships, women are socialized to believe finding a good man should be an expected component within the picture of their future. However, women often times believe they are...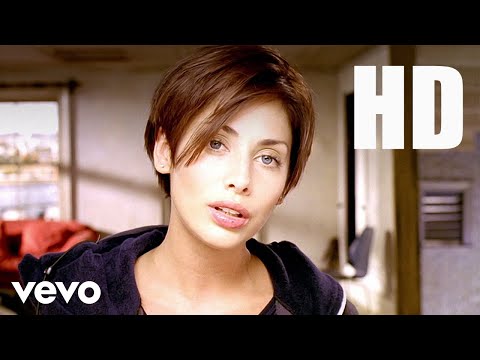 Wendy Molyneux may be my new favorite author… THE GIRLS OF THE HILLS VISIT IRAQ. BY WENDY MOLYNEUX - - - - (LAUREN, AUDRINA, and WHITNEY walk along a desert highway, escorted by U.S. soldiers.) AUDRINA: Oh my God. This is sad. LAUREN: It is sad. WHITNEY: It's sad. AUDRINA: It's so sad. LAUREN: So sad. (Long pause.) LAUREN: When you think about it, it's sad. ...
Amazing Videos:World Champion Free Diver Free... →
This guy is crazy, but the video is, in fact, amazing. 
How can you be a fan of Kobe Bryant knowing he is...
First of all, his rape allegations were never confirmed–so there is no way any one judging knows that. Second of all, whatever is happening in Kobe's personal life has nothing to do with me and certainly nothing to do with me being a fan of the greatest basketball player to ever live.  His talent and accomplishments are completely separate from who he may or may not be cheating on, or what...
To My First Love...
I don't know if she understands how powerful she is and I don't know how she does it. How did this perfect woman bring me into this world and bless me beyond the necessary? Who am I to be deserving of such a generous, kind hearted, amazing person? There are times when I need her, or feel lost and she never fails to have my back. She never fails to understand. She never fails to...
Thank you Helen. Great video. →
rockthiswei: I can't watch this without getting chills and not feeling something. 
I live in SoCal, so why the hell am I tanning?
I am a white woman in America even though I am of mixed ethnicity, I have white skin that is too white for white people's taste and I grew up in Chino Hills, California— where white American culture thrives.  I am here to admit that I have tanned in a tanning bed. Worse than that, I have payed money to lie in a bed of UVB rays sizzling my skin until it was toasted to a nice golden...
You'll Be More Than Okay
I have seen too many girls go through heart breaks and liars ( besides my own experiences) enough to understand the course bad relationships take, especially in the end. I'm sure there are some I haven't heard, but I know when a woman gets into a bad relationship, it can almost be sensed. It may even start off amazing, but once it turns sour, its seems like something is off.  Once you,...
"Beautiful!"
Nona and Tata.  Beautiful in so many ways, to so many.  These are my Grandparents. I look at this picture and I just want it to come to life. I want to be a part of this moment. Yet, all I have is this picture. And somehow, I feel like it is alive. You see, my Nona and Tata are still very much alive in my heart.  Ironically, I am listening to Tamia- Officially Missing You right now. Which is...